The Office oversees policy and funding toward ending homelessness and serving persons experiencing homelessness and recognizes and designates local Continuum of Care (CoC) entities to serve as lead agencies for the homeless assistance system throughout Florida.
Services offered through CoCs and their providers include operation and maintenance of emergency shelters, outreach to individuals who are homeless, rental assistance to prevent individuals from becoming homeless, and rapid rehousing of individuals from shelters or homelessness.
The CoC model creates a framework for a comprehensive array of emergency, transitional, and permanent housing, and supportive services to address the varying needs of the persons who are homeless or at-risk of becoming homeless. The purpose of the CoC is to help communities envision, plan, and implement coordinated, long-term solutions to address homelessness.
Continuums of Care and Local Providers of Service
Continuums of Care (CoC) are organizations composed of representatives of nonprofit homeless providers, victim service providers, faith-based organizations, governments, businesses, advocates, public housing agencies, school districts, social service providers, mental health agencies, etc.
A model of CoC should include the following components:
      1. Outreach, intake, and assessment to link housing and services to the needs of those who are homeless.
      2. Services and resources to prevent housed persons from becoming homeless or returning to homelessness.
      3. Emergency sheltering as a safe alternative to living on the streets.
      4. Transitional housing to move persons toward permanent housing solutions.
      5. Permanent housing to end episodes of homelessness.
      6. Supportive services designed to assist the person with necessary skills to secure and retain permanent housing.
CoC lead agency service areas are shown below. Select your county to connect with the CoC lead agency in your area.
Counties served: Escambia and Santa Rosa 

Counties served: Okaloosa and Walton

Counties served: Bay, Calhoun, Gulf, Holmes, Jackson, and Washington

Counties served: Franklin, Gadsden, Jefferson, Leon, Liberty, Madison, Taylor, and Wakulla:

Counties served: Columbia, Hamilton, Lafayette, and Suwannee

Counties served: Alachua, Bradford, Gilchrist, Levy, and Putnam

Counties served: Clay, Duval, and Nassau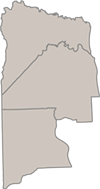 Counties served: Flagler and Volusia

County served: St. Johns

Counties served: Citrus, Hernando, Lake, and Sumter

County served: Pasco

Counties served: Orange, Osceola, and Seminole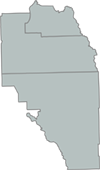 County served: Hillsborough

County served: Polk

County served: Brevard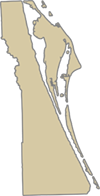 Counties served: Indian River, Martin, and St Lucie

Counties served: DeSoto, Glades, Hardee, Hendry, Highlands, and Okeechobee

County served: Marion

County served: Pasco

County served: Charlotte

County served: Lee

County served: Collier

County served: Palm Beach

County served: Broward

County served: Monroe

County served: Miami-Dade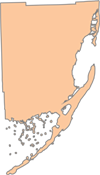 County served: Manatee and Sarasota