Office of the General Counsel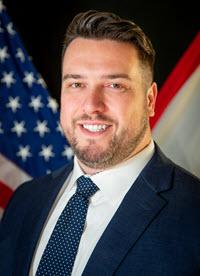 The Office of the General Counsel is the statewide legal office for the Department of Children and Families It provides advice and counsel, representation, policy and contract review, and other legal analysis to all of the Department's programs, institutions and administrative staff throughout Florida. Specifically, the lawyers of the Office of the General Counsel support the Department by providing legal advice and counsel on Department initiatives concerning child welfare, substance abuse, mental health, family development and reunification, and other Department services. The General Counsel provides legal counsel to the Secretary, executive leadership and management, and all Department employees throughout sixteen (16) locations statewide. The Office also provides legal advice regarding the Department, and its initiatives, to the Governor, Cabinet members, the Legislature, the Judiciary, and other state and local governmental agencies.
The Office of the General Counsel is dedicated to providing high-quality, professional legal counsel in support of stronger children and families in the State of Florida. The Office is proud to serve the residents of Florida through the Department of Children and Families.
While this Office can advise citizens regarding the Department's legal responsibilities and authority, it is prohibited by law from giving citizens private legal advice. Citizens seeking advice about their personal legal rights should seek counsel from a private attorney. If you do not know an attorney you should contact the Florida Bar Lawyer Referral Service, which may be contacted at 1-800-342-8011.
On the other hand, should you have any legal questions regarding the responsibilities or the legal authority of the Department you may contact this Office at:
Office of the General Counsel Florida Department of Children & Families 2415 North Monroe Street, Suite 400, Tallahassee, Florida 32303 (850) 488-2381 (Work) (850) 922-3947 (Fax)
Thank you for turning to this Office for information. We are available to assist whenever you have questions regarding the Department and look forward to serving you.
Agency Clerk

The Agency Clerk is the Department's designated office to receive official filings under Florida's Administrative Procedures Act.